Las Vegas Fine Art Editorial Wedding
I had the privilege of shooting with an amazing group of creatives earlier this year and can not wait one more minute share these images. I can say with quite certainty that this shoot is my all time favorite! The light, the wind, the backdrop was pure perfection! Enjoy these images and leave us some love in the comments.
The location was a dream. The Red Rocks behind us added a pop of color perfectly contrasting with the soft greens and creams that were part of our color palette. It was a windy and overcast day in the desert but that only added to the beauty of the shoot. The overcast day created a blanket of even lighting and the wind gave the images movement and a romantic fun feel.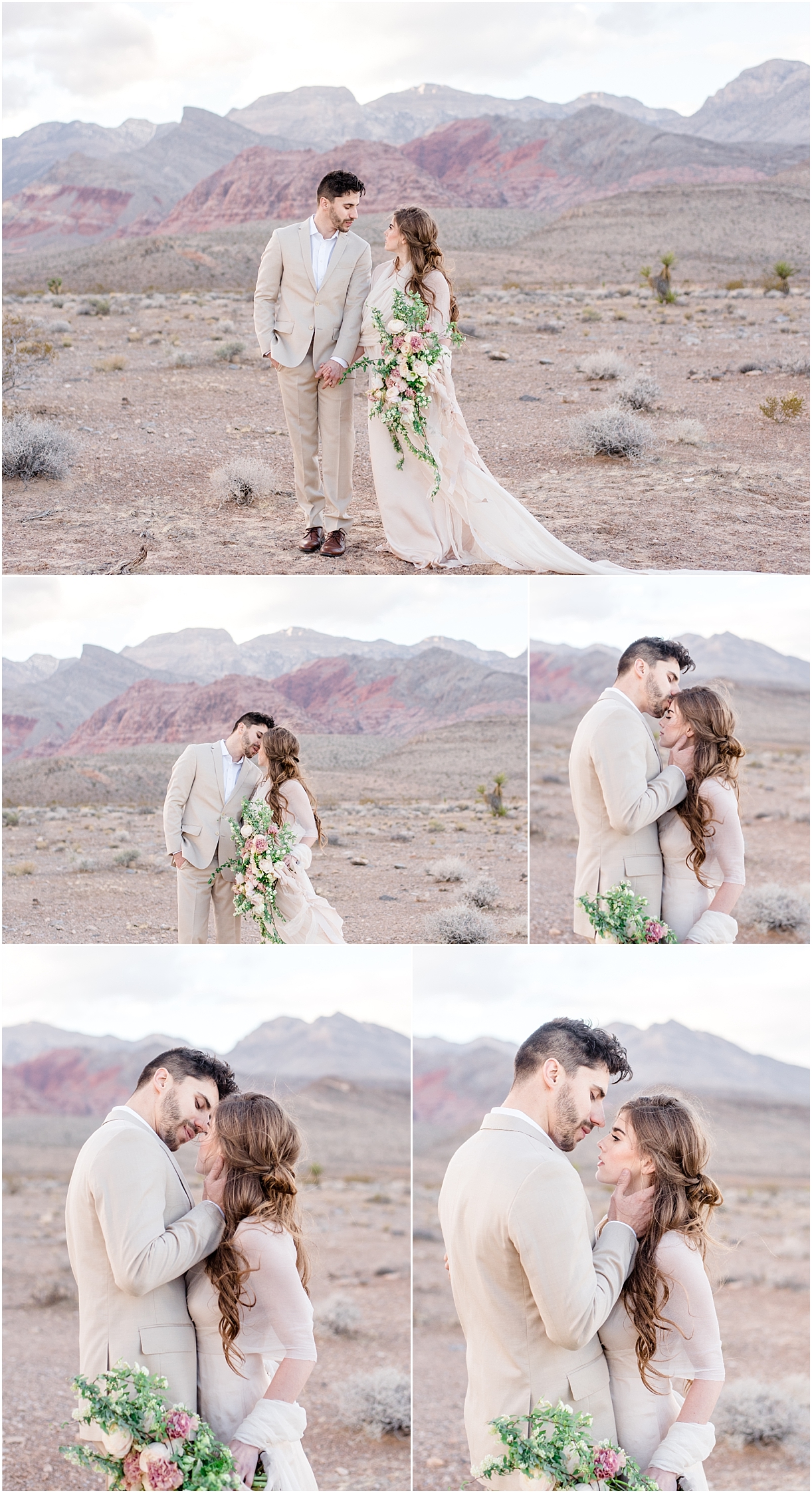 Just when I thought these images could not get any better the skies opened up revealing a sunset so breathtaking that only the desert could deliver!